One of my favorite breakfasts especially on cold mornings is a nice bowl of oatmeal. Using an instant pot its extremely easy to make. You can even make it the night before and set the delayed start on the instant pot to have it ready in the morning.
Ingredients
1/4 cup oats
1/2 cup water
1 tablespoon flax seed
1 scoop Amla powder
1/2 teaspoon cinnamon
1/4 cup blueberries
1 banana
3-6 strawberries
Small amount of chopped nuts (if desired)
Your favorite plant based milk (I prefer Almond)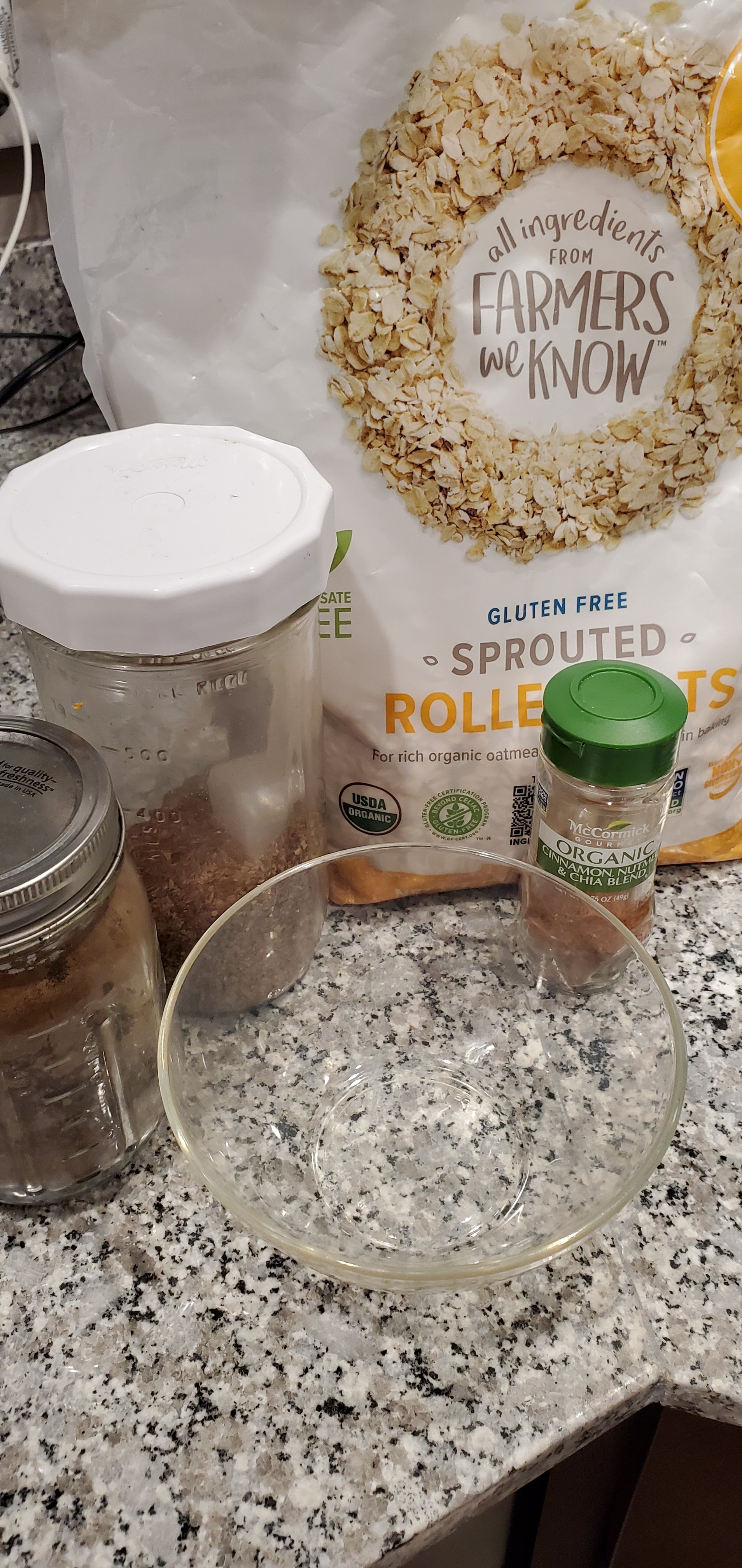 Put a removable tray or basket in the instant pot and fill with water to just below the tray.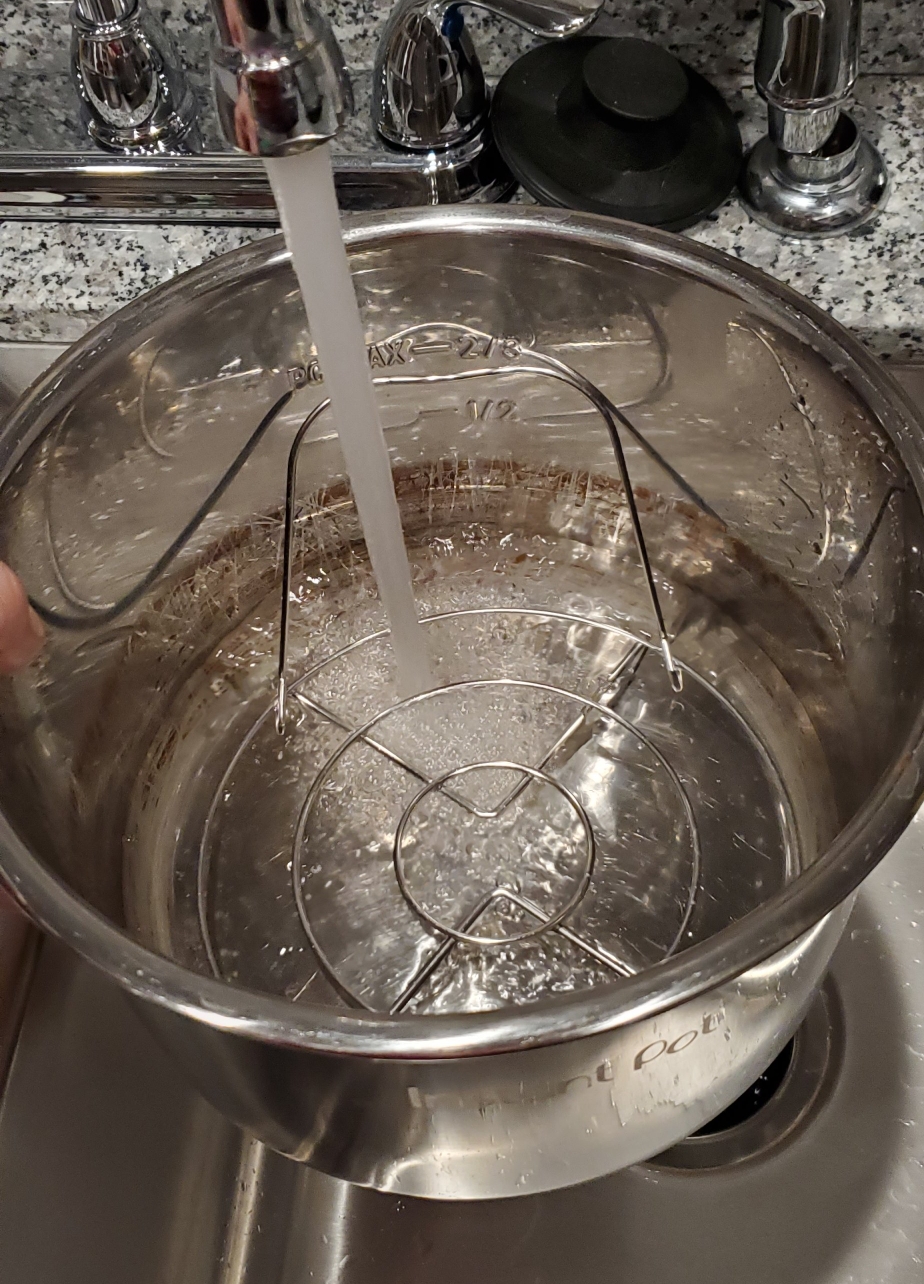 Add all the dry ingredients in a bowl that is safe for the instant pot like a Pyrex bowl.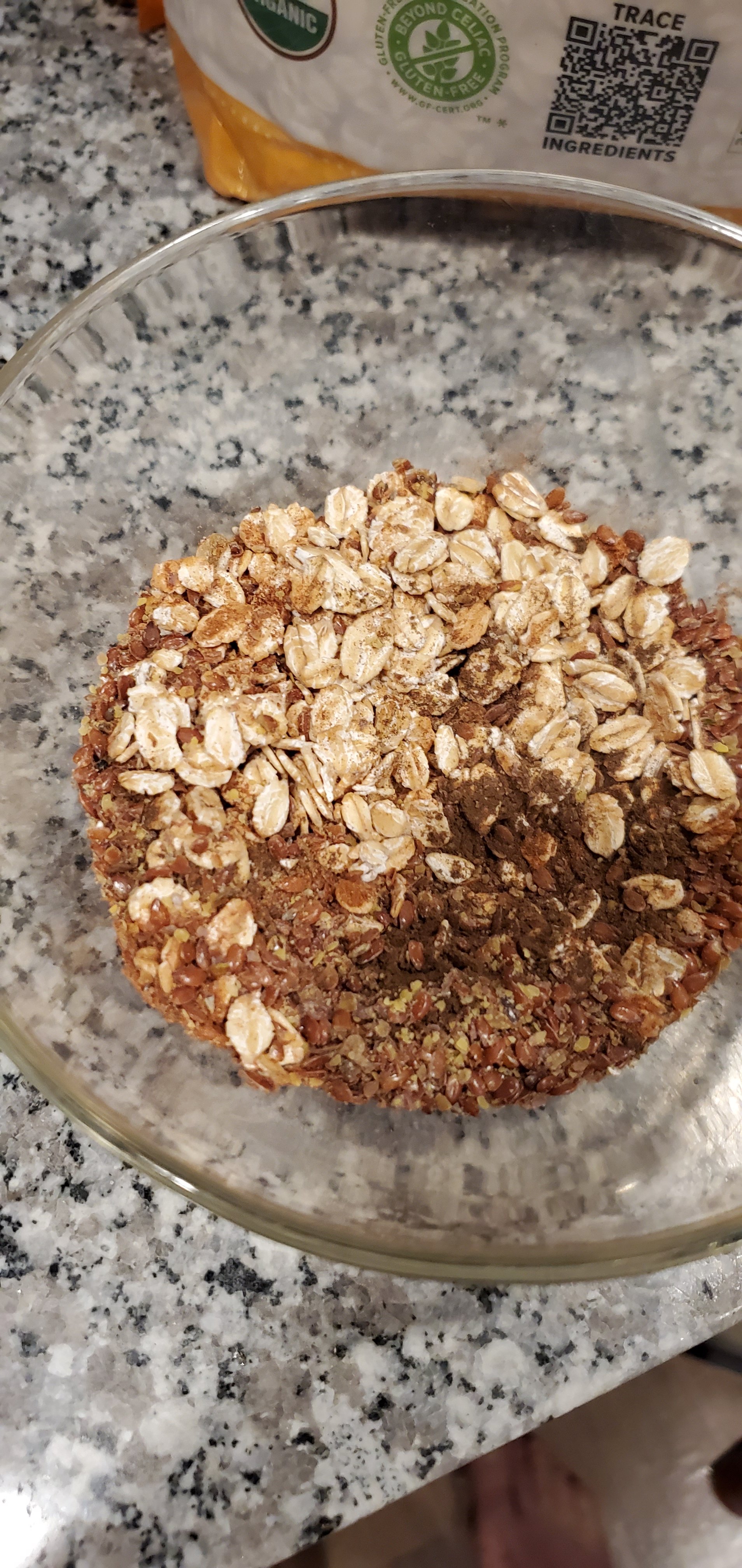 Add water and blueberries. Sometimes I'll also add the banana here. If yiur bananas get over ripe you can peal them and freeze them then use them in this step. Put the bowl in the instant pot.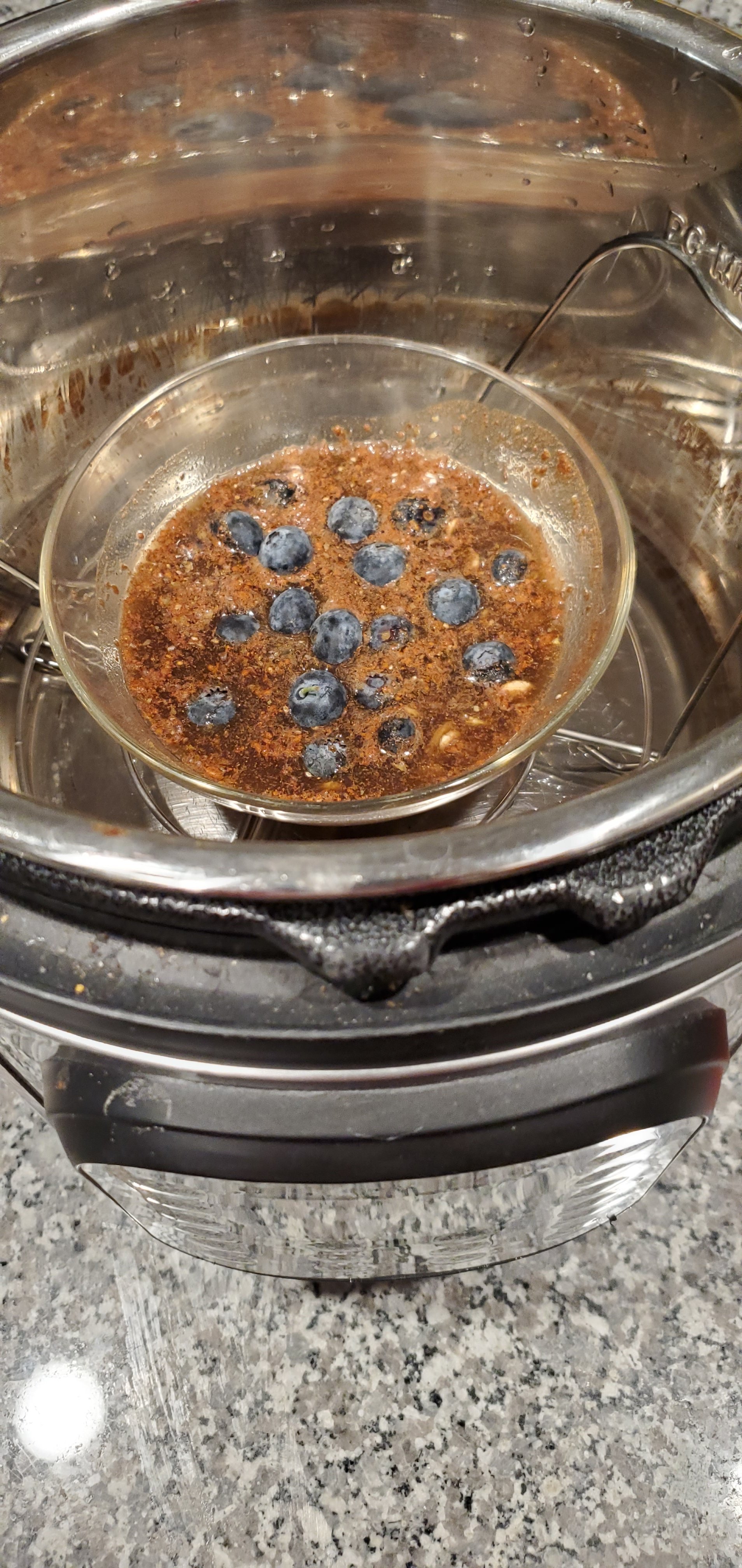 Set the instant pot for four minutes. If yiu are making this the night before this is where you would set the delayed start time.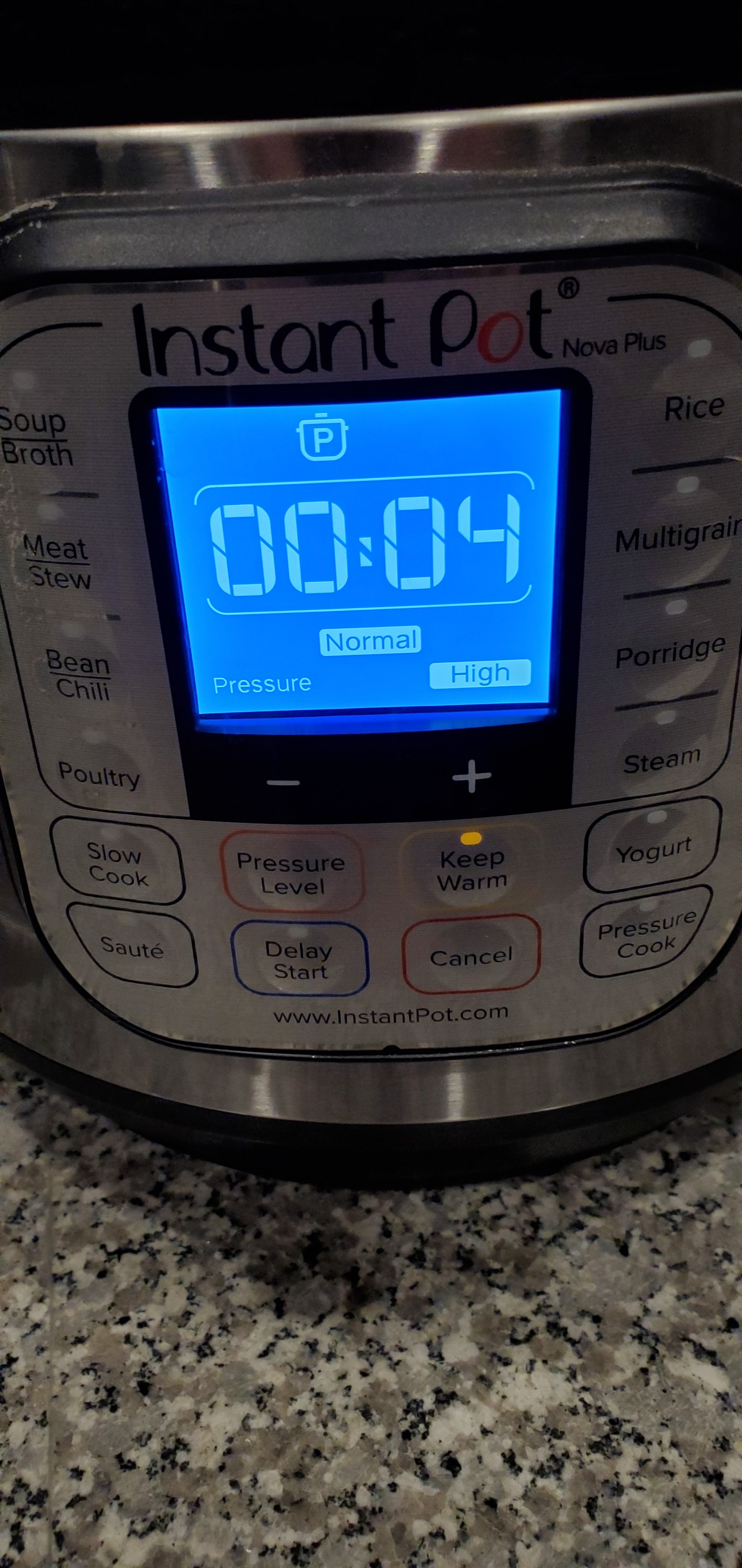 When the pressure is released open the instant pot. Top with strawberries, banana, chopped nut, and your favorite plant based milk (I prefer Almond). Enjoy with a cup of coffee!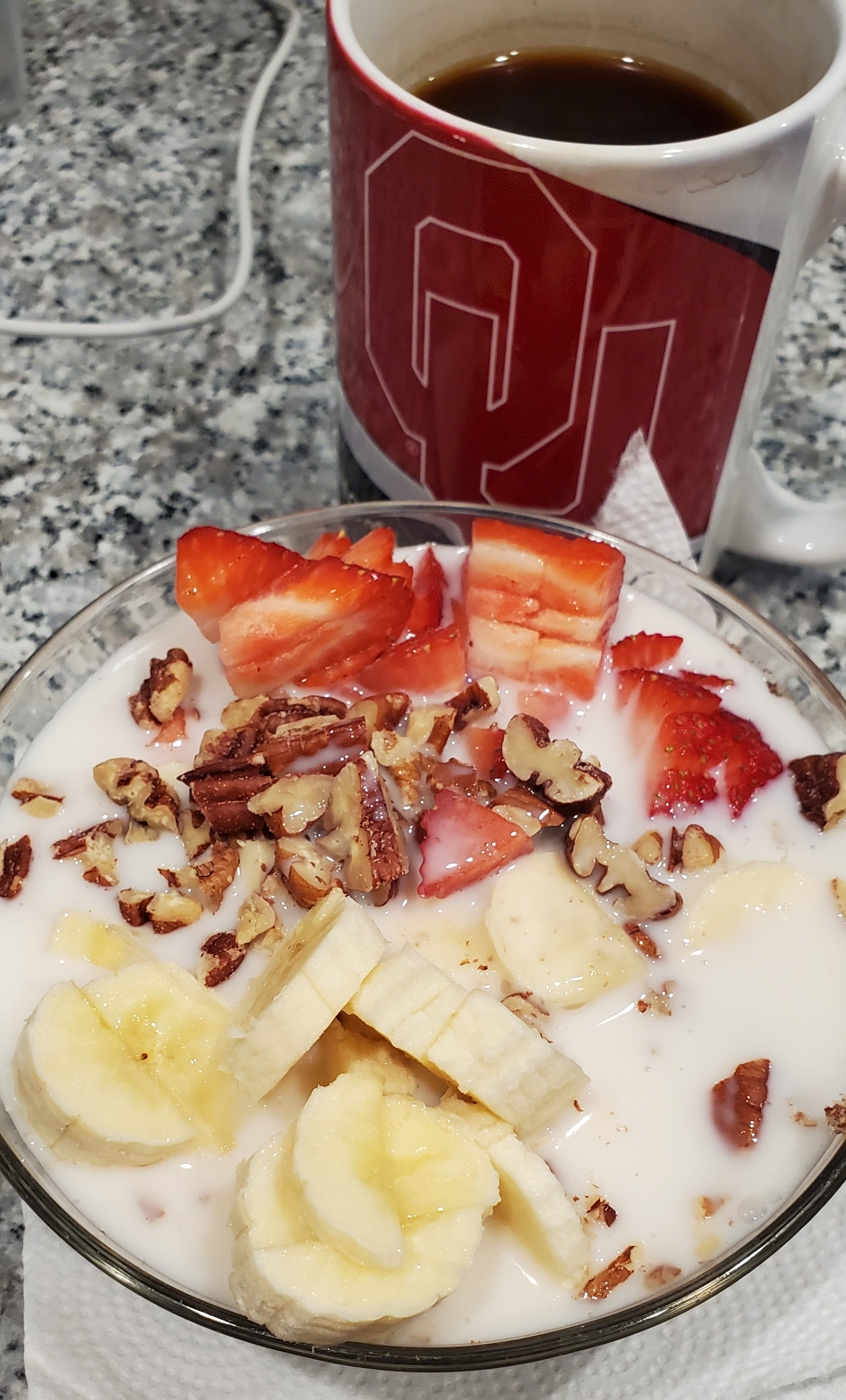 Note: if you have a larger bowl you can make multiple servings at a time. Just add more flax seed, Amla, etc. Water should be twice the amount of oats.