Cashew Cream makes a replacement for sour cream in recipes that call for that as an ingredient. You can make it thicket or thinner depending on what you'll be using it for. You'll need the following ingredients
3/4 cup raw cashews
1 tablespoon lemon juice
1 tablespoon apple cider vinegar
Pinch salt
3/4 to 1 1/2 cups water
The first step is to boil the cashews in three cups of water for 20-25 minutes. Once soft, drain boiling water and put them in ice water for a few minutes to cool them off.
Put the cooled cashews into a vitamix blender bottle and add the remaining ingredients. Blend on medium for a couple of minutes. You'll notice as the blender is running eventually you won't see bits of cashews.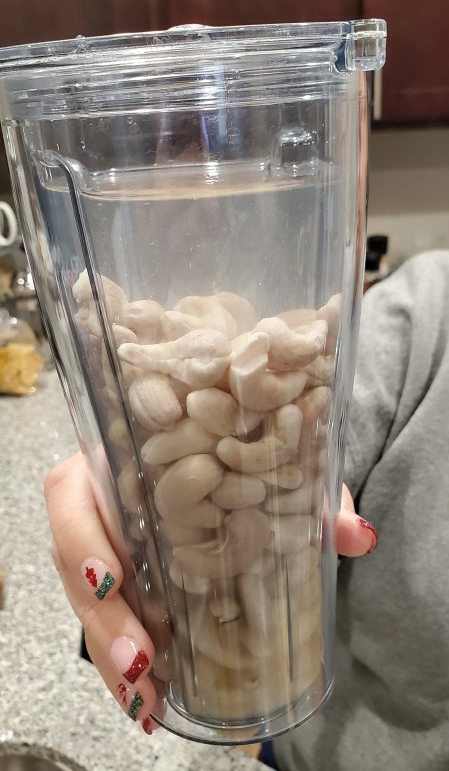 Open the blender bottle and check with a spoon. There should not be any bits of cashews. If there are blend another minute or so. When the spoon is dipped into the cashew cream it should be creamy.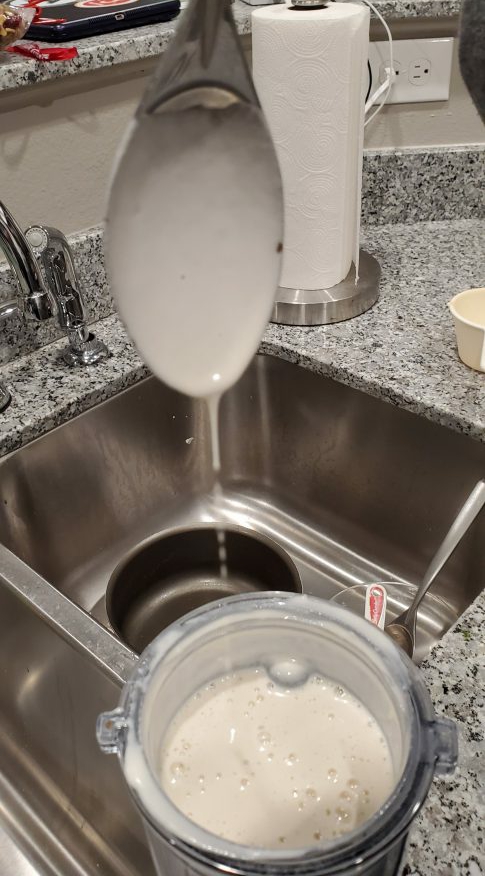 You can now use this in place of sour cream to make ranch dressing, sauce for enchiladas, dip, etc.