I had never heard of Kohlrabi before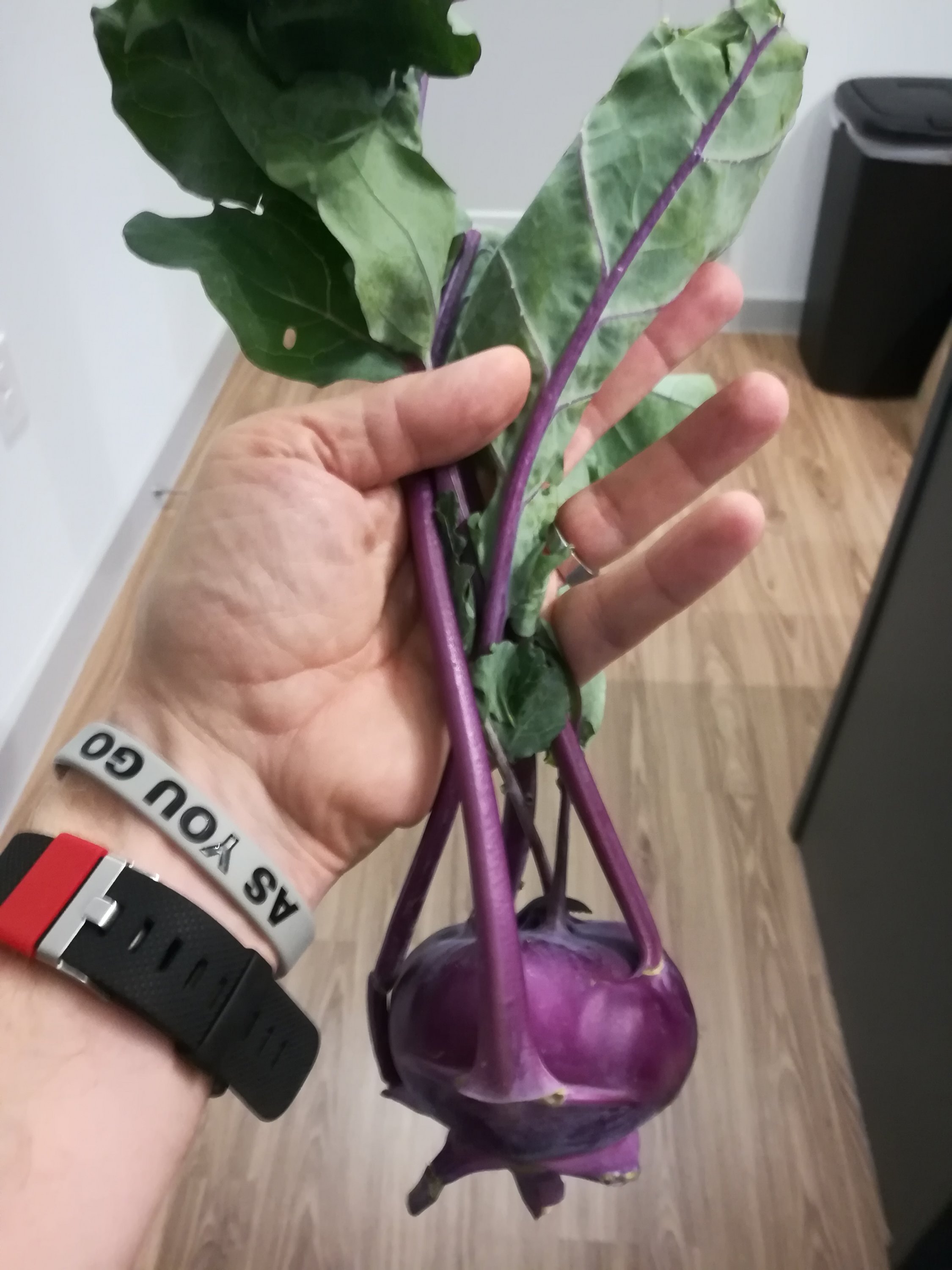 seeing them at the Coppell Farmers Market. I was told it was a variety of cabbage and could be used on many ways.
Tonight I decided to just chop it up and air fryer it.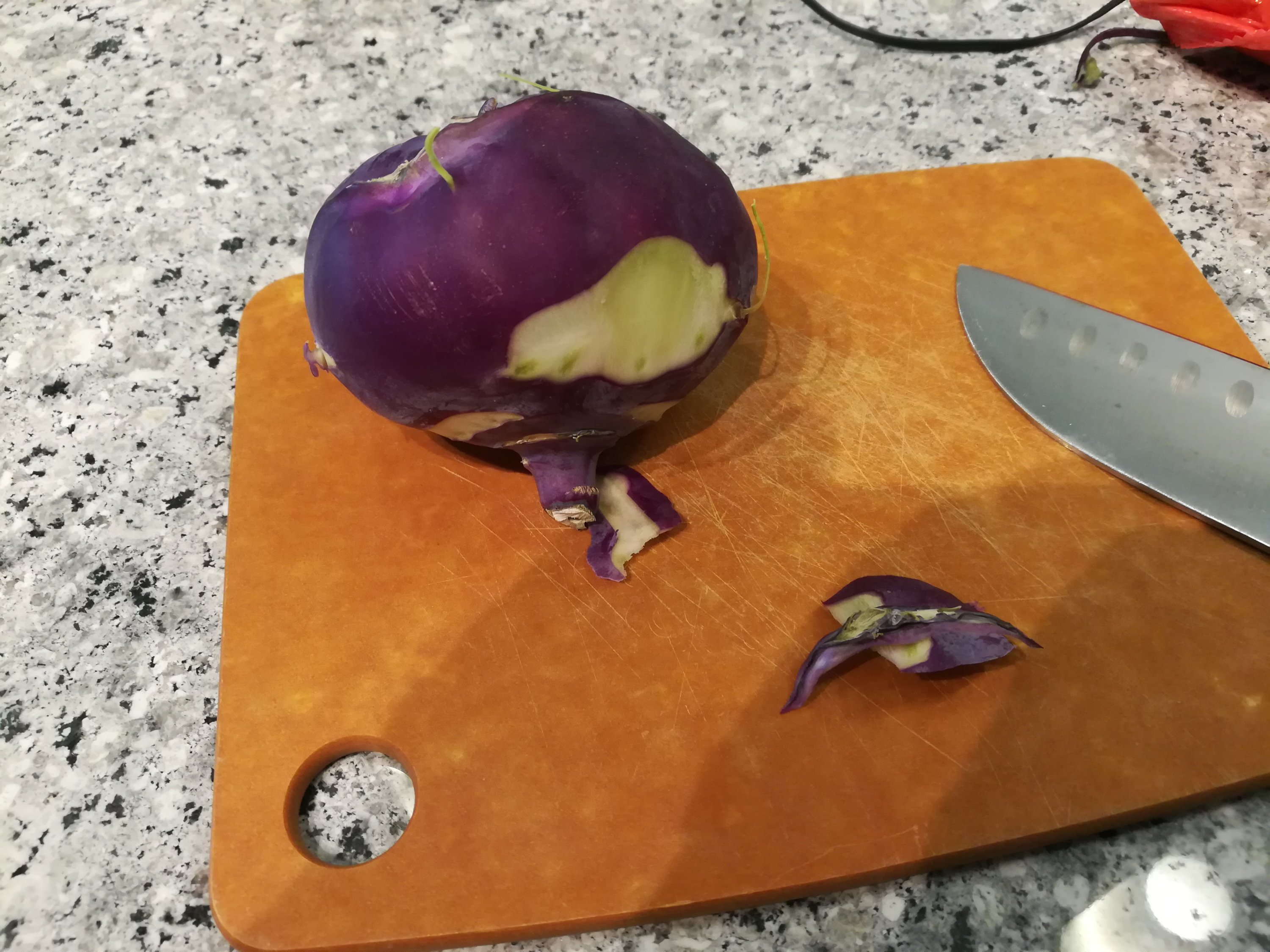 12 minutes at 300 in the air fryer. I'm sure I could have added spices and such. But I just simply chopped it in strips and put it in the air fryer.
I ate a couple pieces raw. Sure enough tastes just like cabbage. Air fried was pretty good. I dipped them in salsa for a nice snack.